Welcome to the Nanbaka Wiki!
Your online source for all information on the web manga and upcoming anime, Nanbaka.
This wiki already contains 6,568 number of edits and a total of 229 articles since it's creation in June 2016.
» Please do be aware that UNMARKED SPOILERS lie within! «
Rules & Guidelines • Manual of Style • Articles in Need! • Request for Adminship • Admins
Characters
✨ About
"A super exciting action comedy starring the inmates and guards of the world's most formidable prison."

Nanbaka 「ナンバカ」 is a Japanese manga series written and illustrated by Shou Futamata and has collected 3 volumes thus far, and updates weekly on Saturday. A 13-episode anime television series adaptation premiered in the Fall season on October 5, 2016.

Shou Futamata began serializing the manga on NHN PlayArt's Comico manga app on October 13, 2013. The series is published in print by Futabasha. Crunchyroll Manga acquired the series for digital publication in English.
✨ Featured Media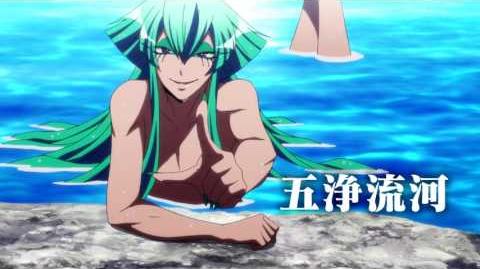 ✨ Poll
Who is your favorite character?
Are you going to watch the Nanbaka anime?
How are you enjoying the Nanbaka anime so far?
Are you guys ready for season 2?
✨ Airing Time
Nanbaka (Season 2) began broadcast in Japan on January 4, 2017 and airs Wednesdays at 02:00 (JST). There will be a total of 12 episodes, bringing the series to a total of 25 episodes.
✨ Chapter Releases
Nanbaka's Web Manga updates weekly every Saturday on Comico.
✨ Affiliates
Please contact an Admin if interested in being an affiliate.


Ad blocker interference detected!
Wikia is a free-to-use site that makes money from advertising. We have a modified experience for viewers using ad blockers

Wikia is not accessible if you've made further modifications. Remove the custom ad blocker rule(s) and the page will load as expected.